Download the iktva Forum Mobile App!
The iktva Forum 2022 app is the official platform for virtual or in-person attendees to make the most out of the event experience. The app recommend profiles to network with, sets up meetings and reminders for sessions you don't want to miss.
The app can be accessed only by registered attendees.
Attendees can attend virtually or in-person.
Register now, if you haven't already!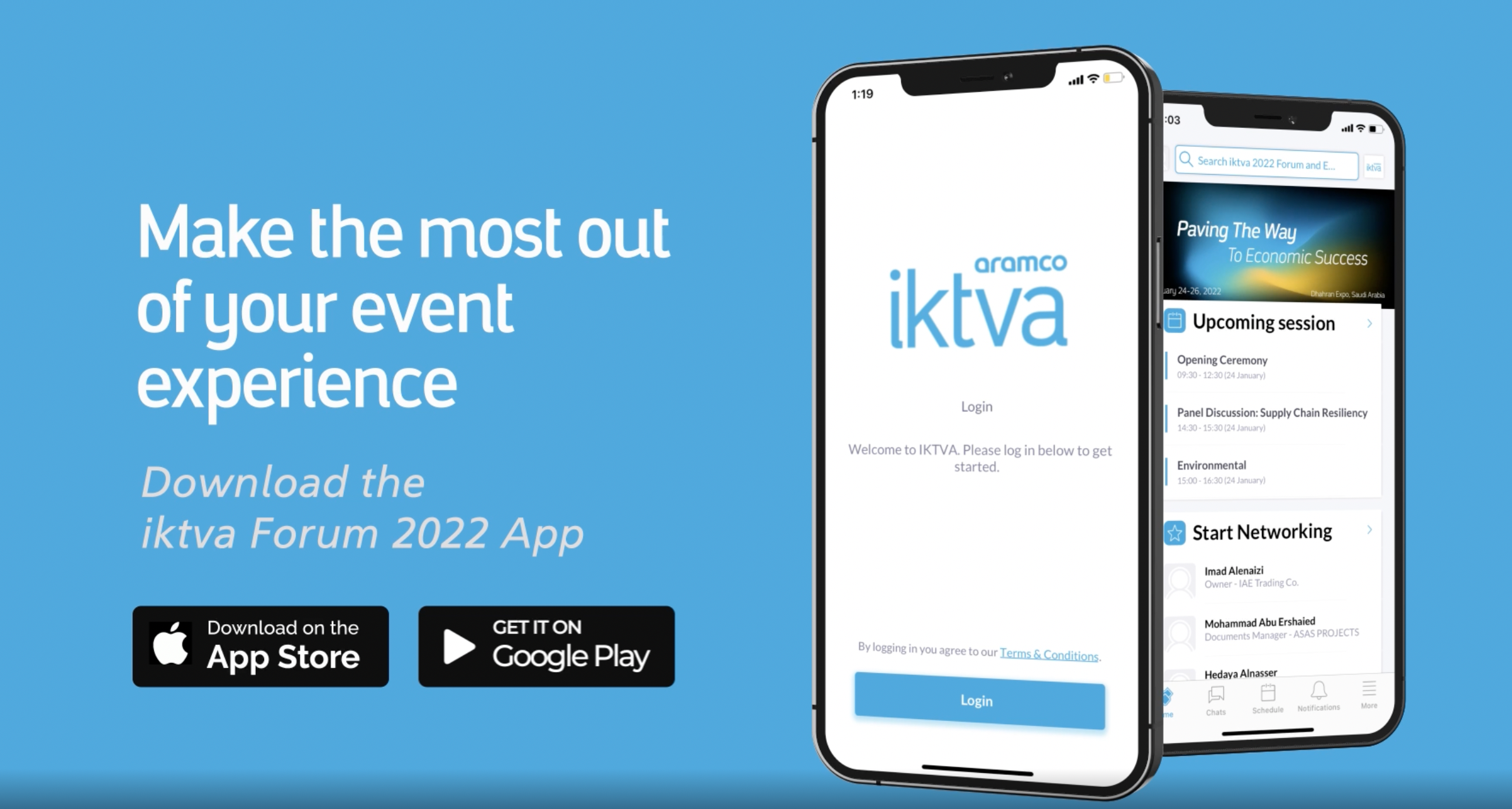 In-Kingdom Total Value Add by Saudi Aramco
The establishment of a world-class and globally competitive domestic supply chain that adds transformative value to the Kingdom, is a top priority for Saudi Aramco. Since the 2015 launch of the In-Kingdom Total Value Add (iktva) Program we have made huge strides.
The iktva program contributes to Saudi Aramco's reliability and efficiency while maintaining competitive supply chain. The most important measurement of success, is the impact that iktva is having on people's lives; creating jobs, encouraging learning, expanding career options, and enhancing the Saudi business environment.
Many opportunities have been created as a result of initiatives that have been led by iktva.
Suppliers benefit from the increasing opportunities, expansions, access to a highly skilled workforce, exposure to industry-leading innovation, and capturing markets around the world. Through iktva, we continue to build a robust supply chain that harnesses the energies of innovative industry and technology entrepreneurs, and a highly-skilled, globally competitive workforce.
Saudi Aramco is a committed partner in your success, as we journey forward.
What is planned for iktva 2022
"iktva continues to open new doors of opportunity by enhancing the business environment for young Saudis, for entrepreneurs and for businesses, big and small. Ultimately, what counts is the impact it has on people's lives – that's iktva in action,"